Rent an BMW in Lucknow at Affordable Price starts 110 INR/ Km, Luxury BMW cab booking Services Lucknow
Luxury BMW Car Hire Service in Lucknow
If you're looking for a luxury car hire service in the Lucknow that offers something a bit more special than the usual hire car, then look no further than our BMW car hire service at MrCabby. Our team of experts have handpicked a selection of our finest BMWs from the range, so you can be sure that you'll be spoiled for choice when it comes to style and luxury. Whether you're looking for a modern and sporty hatchback or a sleek and stylish saloon, we have it all. We also offer a range of optional extras to make your journey even more special. From luxury sat nav systems to in-car entertainment, we've got you covered. Whatever your requirements, our BMW car hire service in the Lucknow is sure to make your journey one to remember.
BMW car hire is the perfect way to enjoy the luxury of travelling in a high-end vehicle without the hefty price tag. Whether you're looking for a reliable, comfortable and stylish car for a night out, a business trip or a special occasion, our BMW car hire service at MrCabby has the perfect car for you. Our cars are all fully maintained and regularly serviced, providing you with a smooth and comfortable ride. We offer a range of BMW models, including the 5 Series, 7 Series, X5 and X6, so you can find the perfect car for your needs. We also offer a range of additional services, such as chauffeur services, to ensure that you have the best experience possible.
Features of Luxury BMW Car Hire Service in Lucknow
As far as the best luxury car rental services go, it's hard to top BMW. With a range of cars and SUVs on offer, you'll be able to find the perfect vehicle for your next getaway. This is especially true if you're traveling with a family. Whether you want to drive your children to the airport or make a grand entrance at your wedding, you'll be happy with a BMW.
Powerful Engine
Modern Fleet
Stylish Exterior
High-Quality Vehicle
Innovative Technology
Comfortable and convenient experience.
Adaptive cruise control, lane-keep assist, and parking assistance
Deliver a smooth and responsive ride
High-Quality Interior- adjustable seating, climate control, and infotainment systems.
Advanced technology and features- twin-turbocharging and direct injection to deliver high-performance power
Equipped with advanced safety features-airbags, advanced brake systems, and traction control help to provide an extra layer of protection.
Compared to other luxury rental cars, BMW prices are typically more affordable. So, if you're looking for the best luxury BMW rental services in the Lucknow, you are at the right place to give your planning a real experience. You'll have an unforgettable experience and an easier time getting around town by hiring our luxury BMW car hire service in the Lucknow.
Benefits Of Hiring Luxury BMW Car Hire Service in Lucknow
The BMW car hire service in the Lucknow is one of the best options for travelling in style. You can rent a luxury car for your wedding, business trip, or family outing. In fact, a rental car makes a great impression on your guests.
Benefits of hiring luxury BMW Car hire services are:-
Professional, Experienced and Knowledgeable Drivers at MrCabby
Modern Fleet: The fleet of cars is always up to date and includes a variety of new BMW models
Reliability- built to last
Safety features- from airbags to advanced braking systems
Personalized Service
Plush interiors, high-end materials, and advanced technology
Powerful engines, advanced suspension, and advanced safety
24/7 Availability to book the car of your choice at any time of the day or night.
High-Quality Vehicles: all vehicles are in excellent condition and are maintained to the highest standards.
Another benefit of renting a luxury car is that you don't have to worry about finding a parking spot. Luxury car hire rental service can also provide a fun and thrilling ride. They offer advanced technology and impressive safety features. To book your luxury BMW car just visit our website and contact our team. We will feel pleasure to serve you the best luxury BMW car rental services in the Lucknow.
Why Hire Luxury BMW Car Hire Service in the Lucknow?
If you are looking to upgrade your next trip, you may want to consider hiring a luxury BMW car. We at MrCabby the luxury BMW car hire service provider offers you a convenient and luxurious way to travel in the Lucknow. With our luxury car rental services in the Lucknow, you can enjoy a stress-free ride while still experiencing the thrill and comfort of a high-end car. BMW cars are known for their stylish and comfortable interiors, and their advanced technology and performance capabilities make them the perfect choice for a luxurious ride.
BMW cars also provide you with the opportunity to experience the Lucknow with our car hire rental service in a unique and enjoyable way. With a luxury car, you can explore the Lucknow's attractions without worrying about traffic or parking. You can also enjoy the convenience of having a chauffeur who can pick you up and drop you off wherever you need to go. Our luxury BMW car hire services offer a unique and comfortable experience for those looking for a luxurious way to explore the Lucknow.
Hiring a luxury BMW car is a great way to experience the ultimate in luxury and style. BMW cars offer a combination of luxury, performance, and reliability that can't be found in any other vehicle. Most importantly, you'll be able to show off your style and personality in a car that's sure to turn heads.
Get in touch
Call Us
+91-7510003044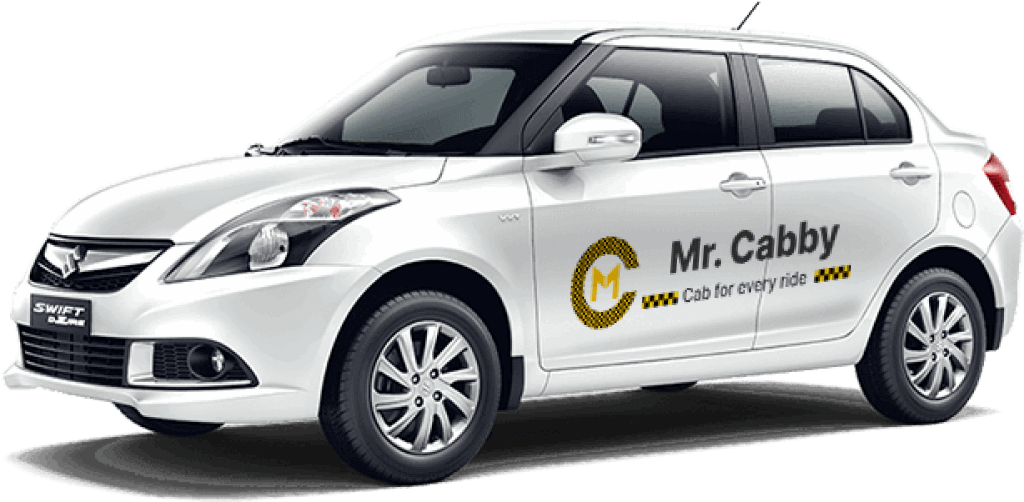 Mr.Cabby
We bring AC Sedan at just ₹16/km.
Use Code : MRFIRST