What is Mr. Cabby
Renting a car for your travels becomes better when you have convenience and options. Technology has greatly changed the car rental industry over time, bringing in significant improvements. And now, with MrCabby, you can access multiple car rental partners on a single platform, offering you unparalleled convenience and a vast selection of vehicles. MrCabby, is a revolutionary car rental service provider that brings together various rental vendor partners onto one user-friendly car rental platform. Gone are the days of scouring multiple websites or making endless phone calls to compare prices, availability, and vehicle options. With MrCabby,, all the information you need is just a few clicks away.
Whether you're a frequent traveler or planning a one-time rental, MrCabby, offers a range of benefits:-
One of the standout features of MrCabby, is its extensive network of car rental partners at one platform which helps you to choose your favourite and budget friendly car by comparing price and reviews etc. at one place.
No excess of phone calls or messages are required to choose & hire your car.
MrCabby, has partnered with renowned rental companies, ensuring you have access to well-maintained vehicles, excellent customer service, and competitive prices.
Instead of visiting multiple websites or contacting different rental agencies individually, you can simply visit the MrCabby's car rental platform to pick your car.
At MrCabby, you can effortlessly compare prices, read reviews, and make well-informed decisions that align with your requirements.
With MrCabby, everything is available in one centralized location.
MrCabby,'s user-friendly interface makes the entire car rental process smooth and hassle-free.
With MrCabby,'s intuitive search function, you can easily filter your search results based on your preferred pickup location, dates, vehicle type, and more.
You can quickly view the available options, compare prices side by side, and even customize your rental package with add-ons such as GPS navigation systems, child seats, or additional insurance coverage.
Additionally, MrCabby, prioritizes customer satisfaction by providing secure and transparent transactions. The platform offers a secure payment gateway, ensuring that your personal and financial information is protected.
With transparent pricing and no hidden fees, you can rest assured that the price you see on the MrCabby, platform is the price you'll pay.
MrCabby,'s platform offers round-the-clock customer support, ensuring that you can seek assistance anytime throughout your rental period.
In conclusion, MrCabby, is revolutionizing the car rental industry by providing a centralized platform that brings together multiple car provider partners. With its extensive network, user-friendly interface, competitive prices, and exceptional customer service, MrCabby, ensures that renting a car is a seamless and convenient experience. Say goodbye to the days of endless searching and say hello to MrCabby, your one-stop car rental service provider.
Taxi fare in Lucknow
Fleet For Every Occasion
Vehicle Typ/Model
Rate/KM
Full Day Price
Hatchback - Wagon-R, Indica etc.

₹ 9

₹ 1,462

Hatchback - Wagon-R, Indica etc.

₹ 9

₹ 1,462

Hatchback - Wagon-R, Indica etc.

₹ 9

₹ 1,462

Hatchback - Wagon-R, Indica etc.

₹ 9

₹ 1,462
Step 1

Search Cab

Enter the trip details to search a cab

Step 2

Select Cab

Select a cab to book for your destination

Step 3

Pay & Get Cab

Enter the trip details to search a cab
How it works
True Value Ride Following 3 Working Steps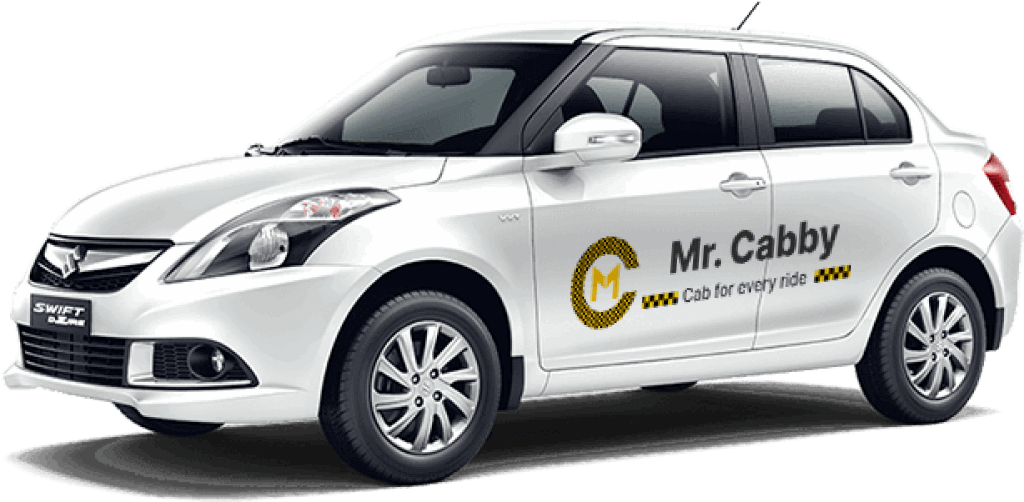 Testimonial
What people say about us
Lorem Ipsum is simply dummy text of the printing and typesetting industry. Lorem Ipsum has been industry's standard dummy text ever since the 1500s industry's standard dummy text ever since the 1500s

Puneet Yadav Lucknow

Lorem Ipsum is simply dummy text of the printing and typesetting industry. Lorem Ipsum has been the industry's standard dummy text ever since the 1500s industry's standard dummy text ever since the 1500s

Puneet Yadav Lucknow

Lorem Ipsum is simply dummy text of the printing and typesetting industry. Lorem Ipsum has been the industry's standard dummy text ever since the 1500s industry's standard dummy text ever since the 1500s

Puneet Yadav Lucknow