Hire Toyota Fortuner on rent in Delhi | Mr. Cabby
Hire Toyota Fortuner on Rent in Delhi - The Ultimate Luxury SUV Experience with Mr. Cabby
Embark on a journey to enhance your Delhi exploration. What better way to achieve this than by opting for the extraordinary Toyota Fortuner on rent in Delhi? If you're in search of a fusion of sophistication, high performance, and luxurious comfort, look no further than Mr. Cabby's Fortuner rental services in the Delhi. Let's immerse ourselves in the realm of opulent SUV travel and uncover the reasons behind the wise choice of selecting a Toyota Fortuner from the esteemed Mr. Cabby.
Hire Toyota Fortuner in Delhi - Unparalleled Luxury and Comfort
Embarking on a journey through the Delhi's vibrant markets to its storied historical landmarks unveils a myriad of offerings. And what finer way exists to traverse the urban landscape than ensconced within the lavish confines of a Toyota Fortuner? This opulent SUV transcends mere conveyance, delivering an escapade of grandeur on its wheels. With the help of Mr. Cabby's Fortuner rental services in the Delhi, every instant of your voyage can now be relished in the embrace of elegance. Whether your expedition is propelled by business ambitions, leisurely pursuits, or a unique celebration, the Toyota Fortuner stands ready to leave an indelible impression.
Why Choose Mr. Cabby for Fortuner Rental in Delhi?
Convenient Booking Process
Renting a Toyota Fortuner with Mr. Cabby is a breeze. Our user-friendly online platform allows you to book your preferred model and schedule in just a few clicks. Say goodbye to lengthy procedures and hello to seamless bookings.
Impeccable Fleet of Toyota Fortuners
At Mr. Cabby, we take pride in our diverse fleet of Toyota Fortuners. From the latest models to well-maintained classics, we offer a range of options to suit your preferences. Each vehicle is meticulously inspected to ensure a safe and comfortable journey.
Professional Chauffeurs at Your Service
Our experienced and courteous chauffeurs are dedicated to providing you with a smooth and enjoyable ride. Sit back, relax, and let our skilled drivers navigate the roads while you focus on making memories.
Competitive Pricing and Transparent Policies
Worried about hidden costs? With Mr. Cabby, you get transparent pricing and clear rental policies. We believe in building trust through honesty, ensuring you have a hassle-free experience from booking to drop-off.
Luxury Fortuner Car Rental in Delhi - Exploring Delhi in Style
Imagine gliding along the urban streets, capturing attention at every bend, seated within the elegant and commanding Toyota Fortuner. This opulent SUV transcends mere conveyance; it signifies your refined preferences. Boasting a striking aesthetic, cutting-edge attributes, and an expansive cabin, the Toyota Fortuner guarantees a journey that blends lavish comfort with remarkable grandeur.
Fortuner SUV Rental in Delhi - A Journey Beyond Expectations
Unveil an expedition that goes beyond the commonplace. The Fortuner's formidable capabilities guarantee that each voyage transforms into an escapade. Whether you find yourself maneuvering through urban thoroughfares or embarking on a journey across open horizons, the Fortuner's potent motor and nimble control ensure that every instant at the helm is brimming with excitement.
Best Fortuner Rental in Delhi - Unveiling Unmatched Excellence
Discover Unparalleled Fortuner Rental Services in Delhi with Mr. Cabby
In the realm of best Fortuner rental services in Delhi, Mr. Cabby emerges as a prominent frontrunner. What truly distinguishes us is our unwavering dedication to excellence, punctuality, and ensuring utmost customer contentment. Beyond mere car rentals, we curate moments that will forever hold a special place in your memories.
Embark on Memorable Journeys:
When it comes to the best Fortuner rental services in Delhi, none parallel the supremacy of Mr. Cabby. Our exceptional commitment to delivering unparalleled quality, upholding punctual services, and exceeding customer expectations elevates us as a cut above the rest. We do not solely provide car rentals; rather, we craft and cultivate experiences that will remain etched in your heart.
Affordable Fortuner Rental in Delhi- Luxury That Fits Your Budget
In a world where extravagance often carries a hefty price tag, the paradigm is shifting with Mr. Cabby's exceptional proposition. We bring you the opportunity to bask in luxury without the exorbitant costs. Introducing our affordable Fortuner rental services in Delhi, crafted to grant you a taste of opulence without burdening your finances.
Insights and Experiences
Having been fortunate enough to traverse the enchanting streets of Delhi while accompanied by a Toyota Fortuner on rent, We can confidently affirm the extraordinary experience it bestows. The opulence of its expansive interiors, the exhilaration derived from its potent engine, and the captivating allure of its design all converge to create an indelible voyage. Whether you are a local yearning to rediscover your Delhi through a fresh perspective or a voyager anxious to maximize your sojourn, opting for a Fortuner from Mr. Cabby stands as an impeccable decision.
Within the realm of opulent SUVs, the Toyota Fortuner emerges as an unmistakable emblem of grace, potency, and refinement. Opting to rent the Toyota Fortuner from Mr. Cabby while in the Delhi unveils more than just a mere car rental; it signifies an investment in an indelible voyage brimming with lavishness and panache. With an unwavering dedication to perfection, transparent protocols, and a diverse fleet tailored to your preferences, Mr. Cabby assumes the role of your companion in extravagant travel. So, why delay? Embark on an entirely novel exploration of Delhi by reserving your very own Toyota Fortuner today.
Get in touch
Call Us
+91-7510003044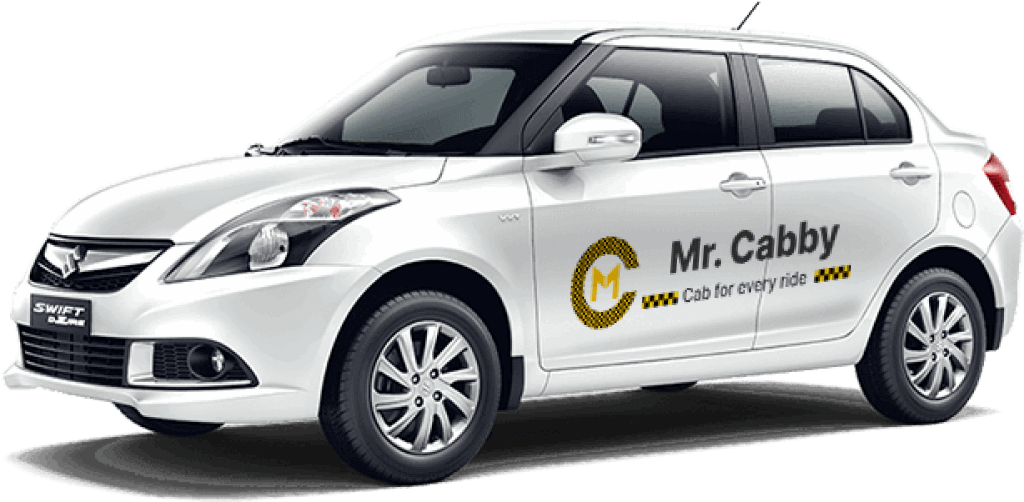 Mr.Cabby
We bring AC Sedan at just ₹16/km.
Use Code : MRFIRST