Rent an Audi in Bareilly at Affordable Price starts 150 INR/ Km, Luxury Audi Q3,Q5, Q7 Car booking Services Bareilly
Audi is one of the most prestigious car brands in the world, and it's no surprise that many people desire to drive one. If you're looking for a luxury car hire service in the Bareilly to provide you with an Audi to drive, then you've come to the right place. At MrCabby Luxury Audi Car Hire Service in Bareilly, we offer a wide range of cars for hire, from the latest models of Audi A4 to the classic Audi Quattro.
We provide our cars with a full range of features, including air conditioning, leather upholstery, satellite navigation, and much more. Our cars are fully serviced and maintained to ensure that you are able to enjoy a safe, comfortable, and luxurious driving experience.
Our experienced team of professionals is dedicated to providing you with the highest level of customer service and satisfaction. We strive to make sure that your experience with us is nothing short of perfect. We understand that you are entrusting us with your safety and comfort, and we take this responsibility seriously. When you hire an Audi from us, you can be sure that you are getting a car that has been carefully looked after. We inspect each car before it is hired out, to make sure that it is in perfect condition.
Features of Luxury Audi Car Hire services in Bareilly
At MrCabby the luxury audi car hire service in Bareilly, we provide luxury car rental services in the Bareilly for luxury Audi vehicles. We have a wide range of Audi models to suit all occasions and budgets. Whether you are looking to hire an Audi for a special occasion, a business trip or just a weekend getaway, we have the perfect car for you. Our cars are available to hire for short and long-term periods, so you can enjoy the luxury of an Audi for as long as you desire.
Features of our Luxury Audi Car hire service in Bareilly are:-
Excellent safety system
Variety of engine options
Exceptional Power and Performance
Luxury Interior- fine leather and exotic woods.
Stylish Exterior- distinctive, eye-catching design.
Equipped with advanced safety features- airbags, stability control, and anti-lock brakes.
Variety of driver-assistance systems- lane-keeping assist and adaptive cruise control.
Advanced features- such as Quattro all-wheel drive, turbocharged engines, and advanced transmission systems.
Advanced technology, such as infotainment systems, climate control, and driver-assistance systems.
When you rent an Audi, you will experience luxury at its best. From an SUV to a sports car, you can choose the perfect car for your needs. MrCabby the luxury audi car rental service provider in Bareilly offers an array of technological features that will enhance your travel experience. Depending on your location, you can book an Audi with MrCabby without any doubt. You'll receive free accessories and access to Wi-Fi hotspots. Our dedicated website http://mrcabby.in/ will allow you to book an online luxury audi car hire service in the Bareilly.
Benefits of Hiring Luxury Audi Car Hire Services in Bareilly
MrCabby, the luxury audi car hire service provider in the Bareilly, strives to offer our customers the highest quality service and the best value for money. We understand that each customer has different needs, so we tailor our services to meet those needs. Our team of dedicated staff are always on hand to provide you with advice and assistance to make sure you get the most out of your rental experience.
Unmatched Comfort
Advanced features
Reliable and safe ride
Style and Elegance
Luxurious and elegant look
Eye-catching exterior
Impressive Performance
Cost-Effective
Premium entertainment options
Variety of perks- safety, performance and fuel economy
Advanced features-adaptive cruise control, lane-keeping assistance and blind-spot monitoring.
So, if you are looking for a luxury audi car rental experience, then look no further than MrCabby the luxury audi car hire service provider in the Bareilly. We have a wide selection of Audi models to suit all budgets and occasions, and our team of dedicated staff are always on hand to provide you with the best service possible. Contact us today for more information about our services.
Why Hire Luxury Audi Car Hire Services in the Bareilly?
Luxury Audi car hire services provided by MrCabby offer the ultimate level of comfort and convenience when it comes to travelling. When you hire a luxury Audi car from MrCabby, you can be sure that you will be in safe hands. All drivers available at MrCabby are professionally trained and certified, giving you the peace of mind that you are travelling with a safe and experienced driver.
One of the best reasons to hire luxury audi car rental service from MrCabby is that Audi cars come equipped with the latest technology, allowing you to stay connected while you travel. With features such as Bluetooth, Wi-Fi and USB ports, you can stay in touch with your friends and family or work on the go.
Last but not the least the unparalleled performance of the luxury audi car. Luxury Audi cars available at MrCabby for rental services in the Bareilly provide a high-performance driving experience. From their powerful engines to their advanced safety features, luxury Audi car hire services give you the perfect balance of style and performance.
MrCabby, the luxury Audi car rental service provider allows you to rent a luxury car in a few minutes. You can choose your car and pick it up in a single click. If you want to extend the rental, you can do so without any penalties. In addition, you can rent a car with Wi-Fi hotspots and complimentary accessories.
Get in touch
Call Us
+91-7510003044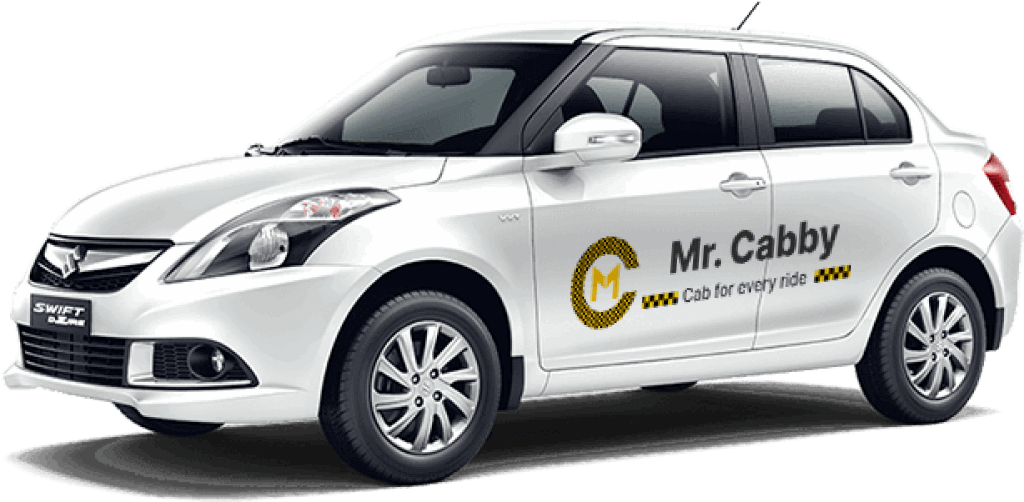 Mr.Cabby
We bring AC Sedan at just ₹16/km.
Use Code : MRFIRST