Mr. Cabby's best taxi service for reliable Honda City/Amaze rentals in Azamgarh
Hire Honda City/Amaze on Rent in Azamgarh
If you're planning a trip to Azamgarh or require a reliable vehicle for a special occasion like a wedding, hiring a Honda City or Amaze could be the perfect solution. In a bustling Azamgarh, finding a convenient and comfortable mode of transportation is essential. Whether you're a local looking for a hassle-free commute or a visitor attending a wedding, Mr. Cabby's Honda City and Amaze rental services are here to cater to your travel needs. With a fleet of well-maintained and stylish vehicles, we ensure that your journey is not only convenient but also enjoyable.
As you traverse the vibrant streets of Azamgarh, having the option to rent a Honda City or Amaze bestows a level of ease that enhances your journey. Our vehicles cater to both style and substance admirably, ensuring that your transportation needs are met with the utmost sophistication. Our ingeniously designed interiors optimize space, allowing you to relish a commodious ride without compromising on elegance.
Hire Honda City/Amaze on Rent in Azamgarh for Various Occasions
Your Perfect Wedding Companion: Honda City/Amaze for Rent in Azamgarh
Make your wedding day even more special with our Honda City and Amaze on rent for weddings in Azamgarh. These elegant cars add a touch of sophistication to your big day, ensuring you arrive in style and create lasting memories.
Seamless City Travel: Honda City/Amaze Taxi Service in Azamgarh
Navigating through the Azamgarh traffic can be a challenge, but with Mr. Cabby's Honda City and Amaze cab services, you can breeze through the streets of Azamgarh. Our experienced drivers and well-maintained vehicles guarantee a comfortable and hassle-free journey.
The Benefits of Honda City/Amaze Taxi Service in Azamgarh
Convenience: Hiring a Honda City/Amaze eliminates the need to rely on public transportation schedules. You can travel at your own pace, making spontaneous stops along the way.
Comfort: These cars are designed with passenger comfort in mind, ensuring a smooth and enjoyable ride even on longer journeys.
Cost-Effective: Renting a Honda City/Amaze can be more cost-effective than constantly using ride-sharing services, especially if you plan to explore the Azamgarh over a few days.
Privacy: Enjoy the privacy of having your own vehicle, whether you're traveling with family, friends, or on a romantic getaway.
Wedding Car Honda City/Amaze in Azamgarh: Adding Elegance to Your Special Day
When it comes to weddings, every detail matters. Arriving in style is a dream for many, and a Honda City/Amaze can make that dream a reality. Mr. Cabby's fleet of cars is not just a mode of transportation; they're an accessory that adds sophistication to your wedding day.
Experience the Comfort of Honda City/Amaze: Car Rental in Azamgarh
Optimal Comfort and Space: 4-Seater Car Hire in Azamgarh
When you choose Mr. Cabby's Honda City and Amaze car rental services, you're choosing comfort and space. Our 4-seater cars are designed to provide a relaxed and enjoyable ride, ensuring that you arrive at your destination feeling refreshed.
Variety of Options: Honda City/Amaze Taxi Service
We understand that different occasions call for different vehicles. That's why our fleet includes both Honda City and Amaze models, giving you the flexibility to choose the car that suits your preferences and requirements.
Top-Quality Services for Every Customer
Customer-Centric Approach: Honda City/Amaze on Rent in Azamgarh
At Mr. Cabby, our customers are at the heart of everything we do. We strive to provide exceptional services that exceed your expectations. Our Honda City and Amaze rental services are designed to offer convenience, reliability, and affordability, ensuring you have a memorable experience.
Expert Drivers: Honda City/Amaze Taxi in Azamgarh
When you hire a Honda City or Amaze from Mr. Cabby, you're not just getting a car; you're getting an experienced and professional driver. Our drivers are well-trained and knowledgeable about the Azamgarh, ensuring a safe and efficient journey.
Your Reliable Choice for Honda City/Amaze on Rent in Azamgarh
Seeking to rent a Honda City or Amaze in Azamgarh? Look no further than Mr. Cabby, your dependable partner in this journey. Our unwavering dedication to excellence, ensuring customer contentment, and providing dependable solutions positions us as the ultimate choice for your travel requirements. Be it a matrimonial celebration, urban exploration, or any special event, indulge in the ease and luxury of our exceptional rental provisions.
Get in touch
Call Us
+91-7510003044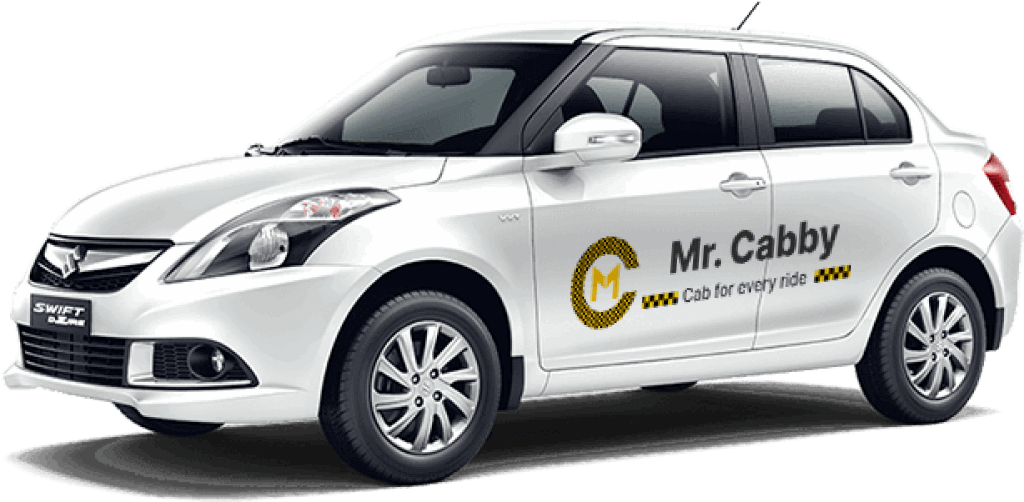 Mr.Cabby
We bring AC Sedan at just ₹16/km.
Use Code : MRFIRST