Book your Maharaja Tempo Traveller on rent in Varanasi at affordable price - Mr. Cabby
Book Your Maharaja Tempo Traveller on Rent in Varanasi with Mr. Cabby
Are you searching for a collective expedition in pursuit of the ideal commute resolution? Your search concludes here! Greetings to Mr. Cabby, your definitive stopover to procure a Maharaja Tempo Traveller on rent in your Varanasi. We deeply comprehend the essence of unhindered voyages and the significance of gratifying peregrinations. This is precisely why we present to you the most opulent and expedient alternatives to fulfill your group jaunt requisites.
Introducing Maharaja Tempo Traveller in Varanasi- The Epitome of Comfort and Style
In the realm of group travel, paramount considerations include the notions of comfort and ample space. Our fleet of Maharaja Tempo Travellers in Varanasi is meticulously crafted to cater precisely to these paramount requisites. Adorned with expansive seating configurations, lavish interiors, and premium-grade facilities, our Tempo Travellers revolutionize your group travel experience. Be it a familial escapade, a corporate sojourn, an educational excursion, or any other collective venture, our Tempo Travellers guarantee a journey characterized by opulent and cozy indulgence.
Why Choose Mr. Cabby for Maharaja Tempo Traveller Rental in Varanasi?
1. Variety of Options:
We take pride in offering a wide range of Maharaja Tempo Travellers to choose from. Whether you have a small group or a larger one, we have the perfect vehicle to accommodate all your travel companions comfortably. Our fleet includes various seating capacities, ensuring that you can pick the one that suits your group size the best.
2. Luxurious Interiors:
Step inside our Maharaja Tempo Travellers rental services and experience a world of luxury. The interiors are designed to provide a lavish and relaxing environment during your journey. From cozy seating to modern amenities, we've considered every detail to make your travel experience truly exceptional.
3. Professional Chauffeurs:
Your safety is our top priority. All our Maharaja Tempo Travellers come with experienced and professional chauffeurs who are well-versed with local routes and traffic conditions. Sit back, relax, and let our skilled drivers navigate the roads while you enjoy the journey.
4. Affordable Pricing:
We believe that luxury travel should be accessible to everyone. That's why we offer competitive and transparent pricing for our Maharaja Tempo Traveller rentals. Enjoy the finest travel experience without breaking the bank.
5. Easy Booking Process:
Booking your Maharaja Tempo Traveller with Mr. Cabby is a breeze. Our user-friendly online platform allows you to browse through our fleet, select your preferred vehicle, and choose your travel dates—all within minutes. No more lengthy booking procedures or unnecessary delays.
How do I book my Maharaja Tempo Traveller in Varanasi?
Booking your Maharaja Tempo Traveller with Mr. Cabby is as simple as 1-2-3:
Visit Our Website: Head over to our official website and explore our range of Tempo Travellers.

Select Your Vehicle: Choose the Tempo Traveller seating capaVaranasi that matches your group size and preferences.

Confirm Your Booking: Pick your travel dates, provide the necessary details, and confirm your booking. It's that easy!
Experience Unparalleled Comfort and Convenience
Welcome to Mr. Cabby, where we take immense pride in curating an unforgettable and seamless group travel experience for you. Our fleet of Maharaja Tempo Travellers goes beyond being mere vehicles; they stand as an embodiment of lavishness, comfort, and elegance. Whether you're sketching out a quick escapade for the weekend or mapping an extensive road expedition, our Tempo Travellers guarantee that you and your fellow travelers indulge in the utmost opulence and ease.
Why settle for the mundane when you have the opportunity to enhance your journey with the magnificence of Mr. Cabby's Maharaja Tempo Traveller rentals? Reserve your spot now and set forth on an expedition like never before.
Hire 9 Seater Maharaja Tempo Traveller in Varanasi
Introducing the exquisite 9-seater Maharaja Tempo Traveller in Varanasi, the perfect selection for intimate gatherings eager to delve into urban exploration or embark on a brief escape from the hustle and bustle. Brimming with plush seating arrangements and generous legroom, this alternative promises a snug and personal expedition for voyagers. Be it a cherished family reunion or a spontaneous weekend escapade with companions, the 9-seater Tempo Traveller in Varanasi offers a seamless means to journey collectively, all the while upholding unwavering comfort.
Hire 12 Seater Maharaja Tempo Traveller in Varanasi
When it comes to accommodating slightly larger groups, the 12-seater Maharaja Tempo Traveller in Varanasi emerges as an exceptional selection. Boasting increased space and seating capaVaranasi, this vehicle proves to be an impeccable fit for extended family getaways, educational school outings, and even enriching corporate team-building occasions. The 12-seater variant upholds the same level of comfort and convenience as its smaller counterpart, all while offering additional spaciousness to accommodate luggage and personal possessions seamlessly.
With the 12-seater Maharaja Tempo Traveller in Varanasi, your group adventures are set to reach new heights of comfort and style. Its expanded dimensions allow for a more enjoyable and relaxed journey, making it an ideal choice for those looking to travel together without compromising on the quality of their experience.
Whether you're planning a memorable trip with your loved ones, seeking to enhance the learning experiences of students through engaging school trips, or aiming to foster stronger bonds among your corporate team members, this 12-seater model caters to your needs effortlessly.
Noteworthy Features:
Ample space for a larger number of passengers

Thoughtfully designed seating arrangements

Unmatched comfort throughout the journey

Suitable for diverse group purposes

Seamless accommodation of baggage and personal items
Experience the epitome of group travel convenience and satisfaction with the 12-seater Maharaja Tempo Traveller in Varanasi. It's more than just a mode of transportation; it's a gateway to unforgettable collective moments.
Hire 20 Seater Maharaja Tempo Traveller from Varanasi
Experience Ultimate Comfort with Our 20 Seater Maharaja Tempo Traveller
When you find yourself with a considerable group, the perfect choice is the 20 seater Maharaja Tempo Traveller in Varanasi . This capacious and well-appointed vehicle is meticulously crafted to cater to larger groups, ensuring a seamless and delightful journey. Whether you're envisioning a dreamy destination wedding, embarking on a profound religious pilgrimage, or organizing a productive company retreat, the 20 seater Tempo Traveller provides an all-encompassing solution for your travel requisites.
Why Choose Our 20 Seater Maharaja Tempo Traveller on rent in Varanasi:
Spacious Elegance: Step into a world of ample space and grandeur. Our 20 seater Maharaja Tempo Traveller offers a roomy interior, allowing your group to travel in comfort without feeling cramped.

Top-tier Amenities: Your journey becomes an experience of luxury with the top-tier amenities provided onboard. From plush seating to advanced entertainment systems, every detail is curated for your enjoyment.

Smooth and Pleasurable: Our vehicle is designed to provide a smooth and pleasurable journey. With advanced suspension and expert engineering, even long distances feel effortless.

Versatile Travel Solution: No matter the occasion, our 20 seater Tempo Traveller fits the bill. From joyous destination weddings to soul-enriching religious journeys or productive corporate retreats, it adapts seamlessly to your needs.

Professional Chauffeurs: Our experienced and courteous chauffeurs add a touch of professionalism to your journey. Sit back and relax as they navigate the roads with skill and expertise.
Embark on an Unforgettable Journey by Hire Maharaja Tempo Traveller in Varanasi with Mr. Cabby
At Mr. Cabby, we take pride in offering you not just a means of transport, but an unforgettable journey. With our 9, 12, 20 seater Maharaja Tempo Traveller on rent in Varanasi, your group's comfort, safety, and enjoyment are our top priorities. Experience the joy of traveling together without any hassles.
Book your 9, 12, 20 seater Maharaja Tempo Traveller in Varanasi today and make your travel dreams a reality.
Get in touch
Call Us
+91-7510003044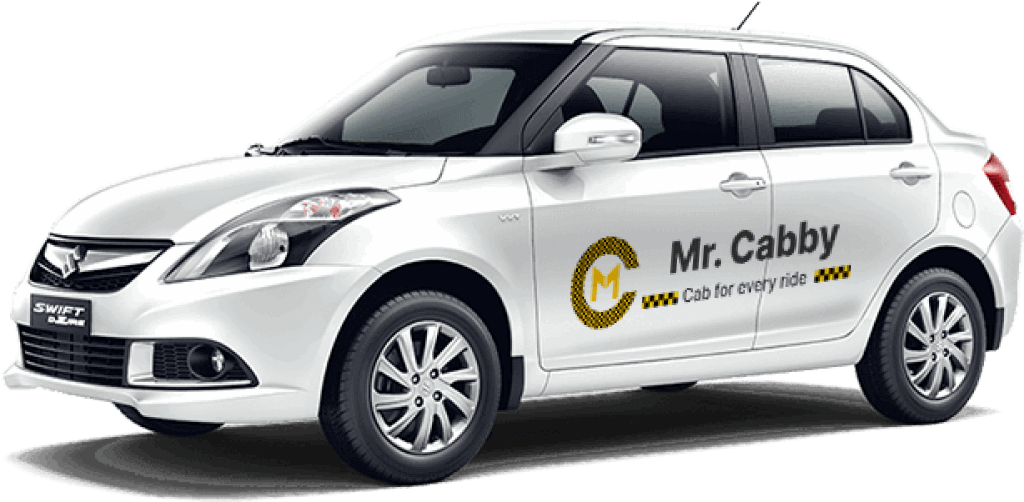 Mr.Cabby
We bring AC Sedan at just ₹16/km.
Use Code : MRFIRST