Book Tata Winger tempo traveller on rent in your Varanasi at an affordable rate | Mr. Cabby
Book Tata Winger Tempo Traveller in Varanasi on Rent - Mr. Cabby: Your Ultimate Travel Companion
Embarking on a journey with a group brings forth a blend of excitement and challenges. The intricate task of harmonizing schedules, procuring appropriate transportation, and ensuring the well-being of all can indeed present itself as a daunting affair. Yet, envision a solution where all these travel-related concerns find their tranquil resolution - the option to rent a Tata Winger Tempo Traveller in Varanasi through the esteemed services of Mr. Cabby.
Assembling a group for a voyage stirs up a captivating tapestry of experiences, coupled with trials to overcome. The art of synchronizing timetables, scouting for fitting modes of conveyance, and guaranteeing the contentment of each participant can easily become an overwhelming prospect. However, within the realm of choice lies the opportunity to engage the Tata Winger Tempo Traveller for rent in Varanasi, an avenue diligently provided by none other than the reputable Mr. Cabby.
Discover the Advantages of Opting for Mr. Cabby's Tata Winger Tempo Traveller in Varanasi
When it pertains to embarking on group travel, the foremost considerations are undeniably comfort, space, and convenience. These essential facets are deeply understood by Mr. Cabby, who presents the Tata Winger Tempo Traveller rental services in Varanasi as the ultimate solution. Let's delve into the reasons that establish it as the preferred preference for numerous travelers:
Ample Space Within for Optimal Comfort
The Tata Winger Tempo Traveller stands out with its remarkably capacious interiors, ensuring that every voyager has an abundance of room to unwind and relish the journey. In stark contrast to the confines of congested buses or trains, this vehicle grants you the freedom to stretch your legs, recline your seat, and traverse without any sense of confinement.
Diverse Seating Possibilities
Whether your expedition involves a compact group or a larger assembly, Mr. Cabby offers a range of seating options tailored to meet your requirements. From 9-seater Tata Winger arrangements to configurations accommodating up to 18 passengers, you have the liberty to select the one that perfectly aligns with the size of your group.
Seamless and Secure Traveling Experience
Endowed with contemporary suspension systems and an array of safety features, the Tata Winger Tempo Traveller in Varanasi on rent assures a seamless and secure journey, even when traversing uneven terrain. This attribute assumes paramount significance for extensive voyages where the amalgamation of comfort and safety is of utmost importance.
Proficient and Accomplished Chauffeurs
The chauffeurs at Mr. Cabby's service transcend the conventional driver role; they embody seasoned professionals who prioritize your safety and contentment. Their extensive familiarity with the roadways, coupled with their unwavering commitment to exceptional customer service, guarantees a journey devoid of worries and laden with delight.
Onboard Luxuries for Entertainment
To elevate your voyage's enjoyment quotient, the Tempo Traveller comes replete with onboard luxuries such as entertainment systems and charging ports. These enhancements ensure that every individual remains engaged and amused throughout the duration of the trip.
Unveiling Marvelous Destinations with the Tata Winger Tempo Traveller on rent in Varanasi
The Tata Winger Tempo Traveller on rent in Varanasi serves as more than just a mode of transportation; it serves as a key to unlocking unforgettable and enriching travel escapades. Here's how it elevates your exploratory journey:
Seamless Sightseeing Convenience
When you opt to rent the Tata Winger Tempo Traveller in Varanasi from Mr. Cabby, you open the door to exploring your chosen destination at your own leisurely pace. The need to adhere to rigid timetables becomes obsolete; you have the liberty to relish picturesque locales or veer off onto paths leading to hidden treasures.
Forging Bonds and Crafting Memoirs in Groups
Group travel revolves around crafting shared memories. The commodious interiors of the Tempo Traveller provide ample space for your group to engage, indulge in games, and exchange anecdotes, nurturing a profound sense of camaraderie that will linger fondly long after the expedition concludes.
Effortless Logistics Management
Coordinating multiple vehicles or relying on public transportation can often be a chaotic affair. However, with the Tata Winger Tempo Traveller, logistics metamorphose into a breeze. The entire group travels in unison, significantly mitigating the likelihood of disorientation or separation.
Gateway to Remote Enclaves
Certain destinations might lie off the conventional route, necessitating specialized conveyance. Thanks to the formidable design of the Tata Winger Tempo Traveller, it boasts the capability to access remote, idyllic locations that conventional vehicles might find challenging to navigate.
Book Tata Winger for Your Travel in Varanasi - Mr. Cabby
Amidst the swift pace of the contemporary world, where convenience and luxury take precedence, discovering the optimal mode of transportation holds the potential to be a game-altering decision. Opt for Tata Winger rental services in Varanasi to elevate your travel experience - Mr. Cabby introduces an exceptional resolution that harmonizes dependability, opulence, and cost-effectiveness. Whether you are embarking on a solitary voyage or journeying with a group, the Tata Winger stands as your ultimate expedition companion, ensuring a seamless journey from inception to conclusion.
Experience the Luxury of Tata Winger
When embarking on a journey, the paramount factor is undeniably comfort, and this is precisely the assurance that the Tata Winger brings to the table. Stepping inside, you are immediately welcomed by a sense of homely indulgence, courtesy of its expansive and meticulously designed interiors. The plush seating arrangements, generously spacious legroom, and contemporary conveniences collectively conspire to ensure that each mile of your voyage is nothing short of delightful.
Traveling with a group should be a joyful experience, free from stress and discomfort. The Tata Winger Tempo Traveller on rent in Varanasi - Mr. Cabby ensures exactly that. With its spacious interiors, safety features, entertainment options, and professional chauffeurs, it's the ultimate travel companion for your group adventures. So, why wait? Book your Tata Winger Tempo Traveller now and embark on a journey full of memories and laughter.
Get in touch
Call Us
+91-7510003044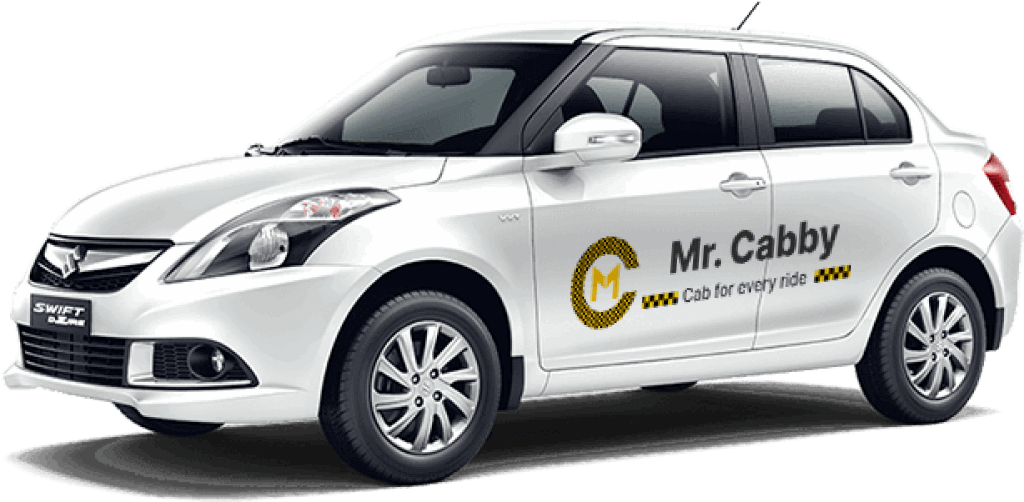 Mr.Cabby
We bring AC Sedan at just ₹16/km.
Use Code : MRFIRST