Book Toyota Innova Crysta on rent in Agra - Mr. Cabby
Book Your Toyota Innova Crysta on Rent in City - Mr. Cabby
Embarking on a journey of comfort and opulence through the charming streets of Agra finds its epitome in reserving a Toyota Innova Crysta. The gateway to this exceptional experience lies with Mr. Cabby, who offers you an unparalleled chance to immerse yourself in the Agra's wonders. Whether your quest involves a chic carriage for your matrimonial festivities, the need for an effortlessly accessible cab service, or a desire to unravel the Agra's treasures post-touchdown at the airport, our Innova Crysta rental services in Agra extend their protective embrace.
Why Choose Mr. Cabby for Innova Crysta Car Hire in Agra?
At Mr. Cabby, we take pride in providing top-notch car rental services to our customers. Here's why you should choose us for your Innova Crysta needs:
Premium Comfort: The Toyota Innova Crysta offers unparalleled comfort and luxury. With spacious seating and a host of amenities, your journey will be a delightful experience.

Experienced Chauffeurs: Our skilled and professional chauffeurs ensure a smooth and safe ride. They are well-versed with the Agra's routes and traffic conditions.

Wide Range of Services: Whether you need a taxi within the Agra, want to book a ride from the airport, or require a rental car for your wedding, we offer a variety of services to meet your needs.

Affordable Pricing: We offer competitive and transparent pricing for our Innova Crysta rental services. No hidden charges, no surprises.
The Benefits of Hiring a Toyota Innova Crysta in Agra
Hiring a Toyota Innova Crysta in Agra from Mr. Cabby comes with a plethora of benefits that cater to your travel needs:
Spacious Interiors for Comfortable Journeys
Experience the grandeur of the Toyota Innova Crysta as it showcases its expansive interiors, thoughtfully designed to provide supreme comfort for a gathering of passengers. Bid farewell to confined seating arrangements and extend a warm welcome to generous legroom and an abundance of headspace.
Top-Notch Safety Features
Safety is a top priority when it comes to travel. The Innova Crysta is equipped with advanced safety features, including airbags, an anti-lock braking system (ABS), electronic brakeforce distribution (EBD), and more.
Luxury and Style Combined
Traveling in style is no longer a luxury reserved for the elite. The Innova Crysta's elegant design and premium finishes add a touch of sophistication to your journeys.
Smooth and Powerful Performance
Equipped with a robust engine, the Innova Crysta delivers a smooth and powerful performance on the road. You can expect a comfortable and enjoyable ride, even on longer journeys.
Worried about luggage space? The Innova Crysta offers ample storage capaAgra, ensuring you can carry your belongings without any hassle.
Exploring Agra with Innova Crysta Taxi Services
Innova Crysta Taxi in Agra: Your Ultimate City Companion
Exploring the Agra becomes a breeze with our Innova Crysta taxi services on rent in Agra. From historical monuments to bustling markets, you can navigate through the Agra's charm in style and comfort. Whether you're a tourist or a local, our taxi services are designed to make your journey enjoyable and hassle-free.
Innova Crysta Cab Booking at the Airport Agra: A Warm Welcome
Arriving at the Airport in Agra or any nearest Airport? Our Innova Crysta cab booking services ensure a warm welcome and a seamless transition from the airport to your destination. Avoid the hassles of waiting for a taxi or struggling with heavy luggage – just book with us in advance and experience convenience like never before.
Rent Innova Crysta for Wedding in Agra: Make Your Special Day Memorable
Your wedding day deserves nothing but the best. With our "Rent Innova Crysta for Wedding in Agra" package, you can add a touch of elegance to your special day. Arrive at the venue in style, making heads turn and creating memories that last a lifetime. Our chauffeurs are well-trained to handle wedding transportation with care and professionalism.
Innova Crysta Rental Price in Agra: Affordable Luxury
Worried about the cost? Don't be! Our Innova Crysta rental prices in Agra are designed to provide you with the best value for your money. Experience the luxury and comfort of a Toyota Innova Crysta without breaking your wallet.
Booking a Toyota Innova Crysta on rent in Agra with Mr. Cabby opens up a world of convenience, luxury, and comfort. From exploring the Agra to making your wedding day extra special, our services cater to a range of needs. With competitive pricing and experienced chauffeurs, your journey becomes as enjoyable as the destination. So, why wait? Book your Innova Crysta ride with Mr. Cabby today and experience Agra like never before.
Get in touch
Call Us
+91-7510003044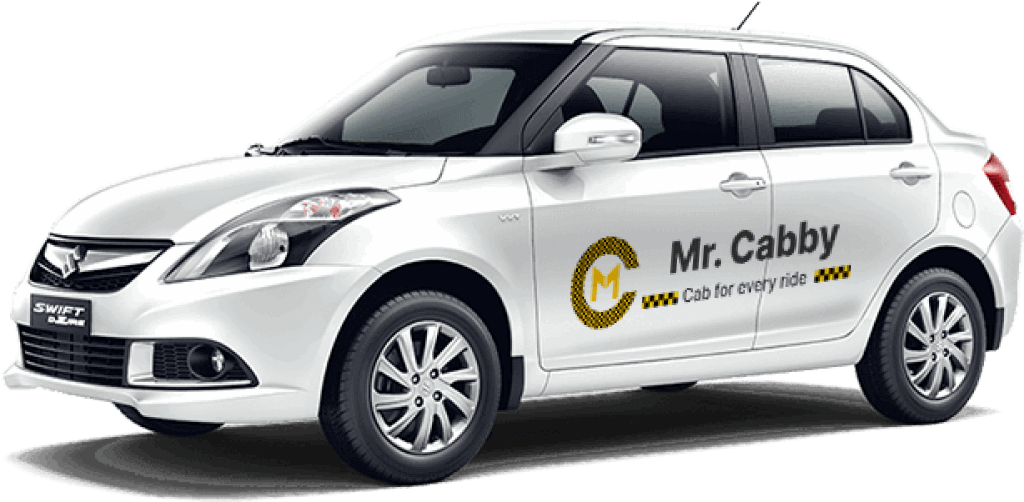 Mr.Cabby
We bring AC Sedan at just ₹16/km.
Use Code : MRFIRST