Luxurious Range Rover on rent in City - Mr. Cabby
Hire Range Rover on Rent in City - Mr. Cabby: A Luxurious Experience
In the realm of lavish journeys, the Range Rover emerges as the ultimate embodiment of luxury and sophistication. Whether Ghaziabad is your cherished abode or you're an intrepid explorer uncovering the Ghaziabad's enigmas, if you crave an unforgettable expedition, your moment of celebration has arrived. With utmost benevolence, Mr. Cabby extends a heartfelt invitation, affording you the opportunity to partake in the lease of a Range Rover, thereby elevating your travel escapades.
Hire Range Rover on Rent in Ghaziabad: A Premium Experience
Driving a Range Rover is more than just moving from one point to another; it's an experience that combines comfort, style, and power. Mr. Cabby's luxury Range Rover rental service in Ghaziabad ensures you don't merely travel; you make a statement. Whether you're attending a high-profile event, celebrating a special occasion, or simply looking to elevate your daily commute, the allure of a Range Rover is hard to resist.
Why Choose Mr. Cabby for Range Rover Hire in Ghaziabad
When it comes to renting a Range Rover in Ghaziabad, Mr. Cabby stands as a leader in delivering an exceptional customer experience. Here's why Mr. Cabby is the preferred choice for luxury car rentals in Ghaziabad:
Extensive Fleet of Range Rovers
Mr. Cabby boasts a diverse fleet of meticulously maintained Range Rovers. From the classic elegance of the Range Rover Vogue to the sporty agility of the Range Rover Sport, and the cutting-edge appeal of the Range Rover Velar, there's a vehicle to match every preference and occasion
Transparent Pricing
Worried about hidden fees? Mr. Cabby offers transparent pricing, ensuring you know exactly what you're paying for. With competitive rates and no surprise charges, you can enjoy your Range Rover rental without any financial stress.
Professional Chauffeurs
Indulging those with a penchant for a chauffeur-guided journey, Mr. Cabby extends the services of adept and affable drivers who hold your safety and contentment in the highest regard. Recline in your seat, unwind, and entrust the task of driving to a consummate expert, all the while relishing the voyage.
Personalized Services
At Mr. Cabby, we grasp the distinct needs of every customer. Be it an impromptu reservation, particular preferences for vehicles, or personalized travel plans, our team is wholeheartedly committed to meeting your individualized demands.
Embark on a Journey of Affordable Luxury with Range Rover Rentals in Ghaziabad
In a realm where lavishness is frequently intertwined with steep costs, we firmly hold onto the belief that indulgence should be attainable by all. This is precisely why we take great pride in introducing our exceptional Range Rover rental services in Ghaziabad. Our offering presents an alluring fusion of sophistication and economic viability.
Our unwavering dedication to democratizing grandeur is vividly apparent in the pricing structure for Range Rover on rent in Ghaziabad. With meticulous consideration, we have crafted our rates to ensure that they remain well within a budget-friendly realm. This affords you the opportunity to immerse yourself in the captivating charm of a Range Rover, without burdening your financial resources.
Exploring the Benefits of Luxury Range Rover Rental in Ghaziabad
Renting a Range Rover in Ghaziabad goes beyond the appeal of driving a high-end vehicle. It offers a plethora of benefits that cater to both practicality and luxury:
Indulge in the luxury of Range Rovers, renowned for their opulent interiors and cutting-edge comfort attributes. Offering expansive seating arrangements, precision climate management, and an effortlessly velvety ride, your voyage transforms into a delight that rivals your ultimate stop.
Modern Range Rovers are equipped with state-of-the-art technology, including touchscreen infotainment systems, premium sound systems, and advanced driver assistance features, ensuring a seamless and safe driving experience.
Arrive in style and turn heads wherever you go. The sleek and iconic design of a Range Rover makes a bold statement that reflects your impeccable taste.
Capability for All Occasions
Whether you're navigating urban streets, venturing into the countryside, or attending a formal event, a Range Rover's versatility ensures it's suitable for any occasion.
Renting a Range Rover isn't just about the ride; it's about the image it projects. Experience a heightened sense of prestige and sophistication as you cruise through the Ghaziabad.
Experience unmatched Luxury and comfort with Mr. Cabby
Hiring a Range Rover on rent in Ghaziabad through Mr. Cabby offers more than just a mode of transportation; it provides an opportunity to indulge in luxury, elegance, and style. With a fleet of premium vehicles, transparent pricing, and personalized services, Mr. Cabby ensures that your journey is as memorable as your destination. Experience the opulence of a Range Rover and elevate your travel experience in Ghaziabad.
Get in touch
Call Us
+91-7510003044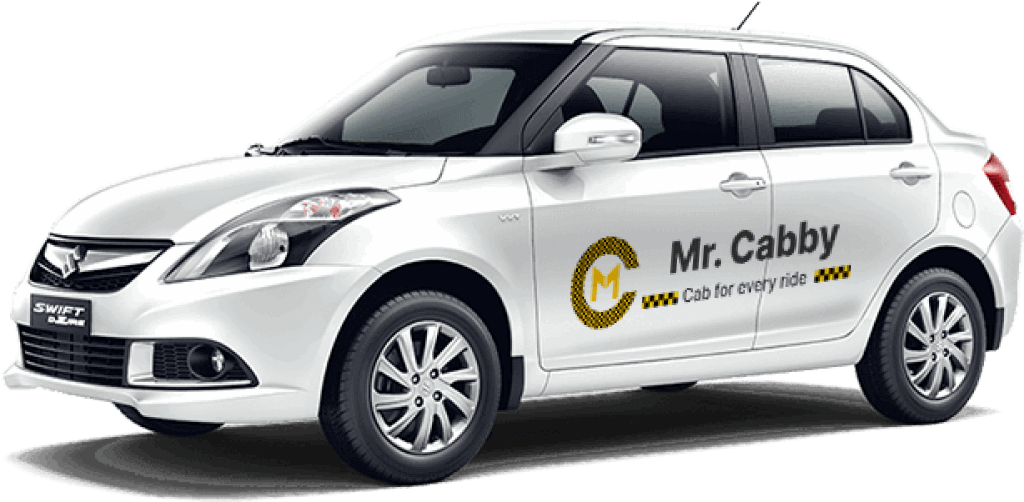 Mr.Cabby
We bring AC Sedan at just ₹16/km.
Use Code : MRFIRST